MAIN
Omelette Rice with Tomato Sauce
---
This dish is well-loved in Japan as a comforting food. The omelette is prepared to have a soft, fluffy, and slightly runny texture, which enhances its appeal. When paired with the flavorful chicken rice filling, it creates a delightful and fulfilling meal. It's worth noting that we exclusively use free-range eggs in all our dishes.
Croque Madame
---
This is a gratin-style toast, where a fluffy white sauce is generously spread on thick slices of bread, sprinkled with cheese, and baked until golden brown. The combination of a crispy fried egg with a soft yolk, Italian prosciutto, and a crunchy salad with honey mustard dressing is outstanding.
Fluffy and Creamy Egg Doria
---
On top of chicken-flavored rice packed with rich umami, we add a fluffy béchamel sauce and egg whites, then bake it in the oven with cheese. The combination of the golden-brown cheese and aromatic herbs stimulates the appetite. The semi-cooked egg yolk and tomato sauce provide an accent. It's a gratin dish that can be enjoyed until the very last bite.
Carbonara
---
We create a rich and flavorful dish by combining free-range eggs, homemade concentrated pancetta, and generous amounts of Parmigiano-Reggiano cheese with freshly boiled pasta. To finish it off, we sprinkle plenty of freshly ground black pepper and add a touch of truffle powder for a luxurious aroma. We use fresh pasta made from the robust "Lulurosso" wheat, sourced from Rumoi, Hokkaido. This delicious pasta offers a strong and chewy texture, allowing you to savor the fragrance and taste of the wheat.
SWEETS
Basque-Style Cheesecake
---
Indulge in a rich, creamy texture with a luscious and smooth mouthfeel. This cheesecake may be simple, but it offers a deep and satisfying flavor. Be sure to enjoy the harmonious combination of freshly ground black pepper and the crispy texture of Maldon Sea Salt for an added touch.
Pudding à la mode
---
It is a simple pudding with a delicate vanilla aroma, crafted to achieve a smooth texture that is neither too firm nor too soft.Pudding à la mode for adults features a bittersweet caramel accent. Please enjoy the marriage of seasonal fruits and ice cream.
*If you have any fruit allergies, please let us know, and we will do our best to accommodate your needs.
Whole Pudding Crepe
---
Our signature pudding, a pride of our shop, is wrapped in a freshly baked rice flour crepe. It is accompanied by ice cream and fragrant caramelized nuts. This visually stunning and highly satisfying dessert is a popular sweet treat.
The fruit is banana and citrus, and the sauce is salted caramel sauce.
Pudding and coffee jelly parfait with rum-infused syrup
---
The moist and smooth pudding pairs perfectly with the bittersweet coffee jelly. Fragrant caramelized nuts, tangy-sweet orange confit, and crispy pie crust add accents. The coffee jelly is made unsweetened. Feel free to drizzle it with rum-infused syrup according to your preference.
DRINK
Specialty coffee(HOT/ICE)
included
Brazil/Kaquend
The fruit-like richness of dense sweetness, reminiscent of dried fruits. An oily impression and subtle nutty aroma akin to macadamia nuts. A well-balanced and smooth drinking experience.
Café au lait(HOT/ICE)
+100yen
This is a café au lait made with Marumikoffee's beans, known for their richness and bitterness. We use milk from Hokkaido.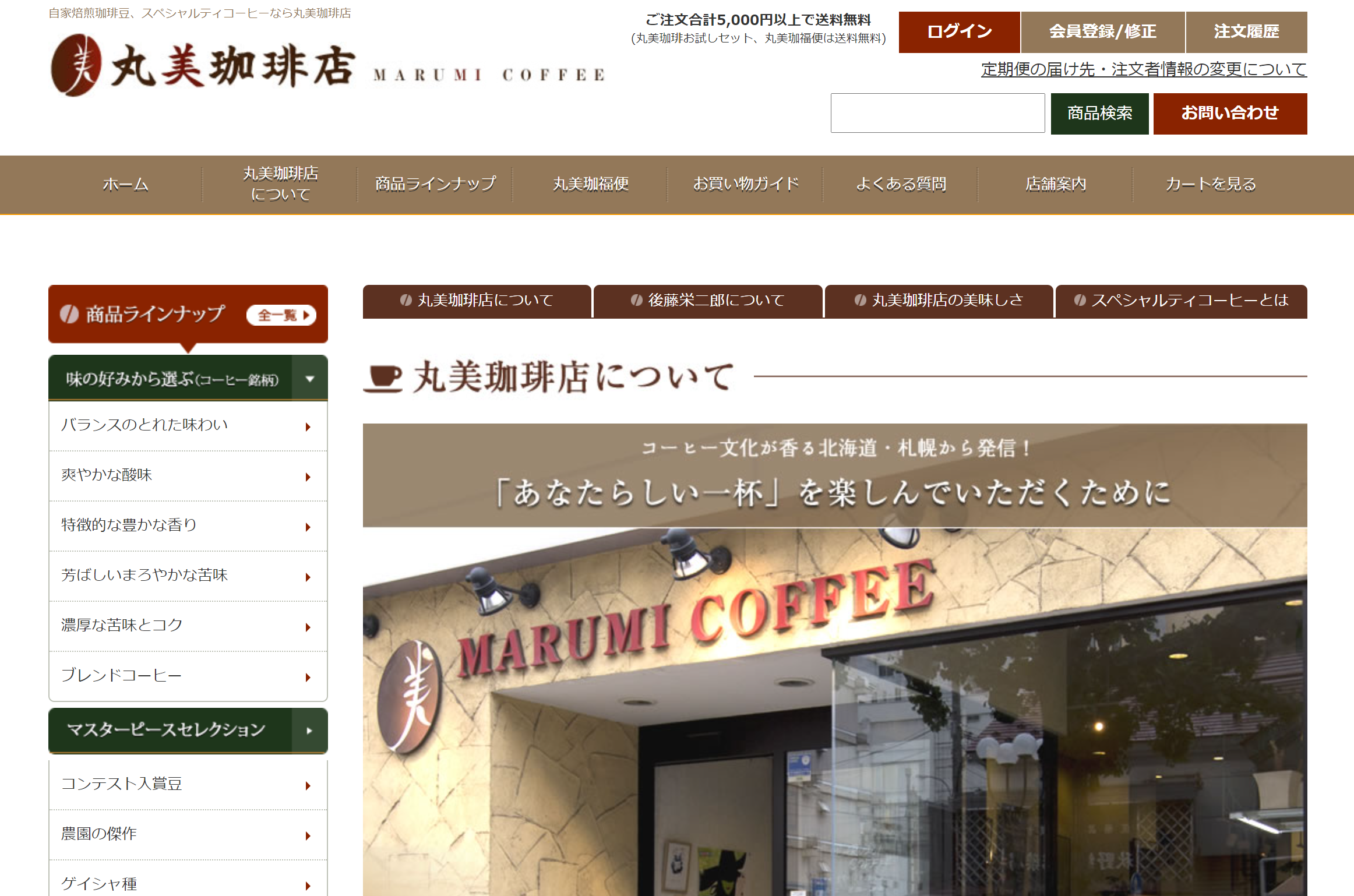 丸美珈琲/Marumi-Coffee
Marumikoffee is a specialty coffee shop located in Sapporo City, Hokkaido. Please enjoy a delicious cup of coffee with us after your meal.
Darjeeling tea(HOT/ICE)
included
The unique deep aroma and refreshing astringency characteristic of Darjeeling.
Rooibos tea(HOT/ICE)
included
A health tea from South Africa. Natural sweetness, caffeine-free.
Royal milk tea(HOT/ICE)
+200yen
We use Assam CTC tea, which pairs well with milk, and prepare each cup by simmering it in a small pot. We add a suitable amount of sugar, but please let us know if you prefer it without sugar.
A exquisite flavored tea with the sweet scent of Asian flowers and fruits.
A rooibos tea with the sweet scent of Asian flowers and fruits. Caffeine-free.
Earl grey french blue
+300yen
An Earl Grey with a French touch of beautiful blue flowers.
A refreshing and fresh flavored tea with the scent of Mediterranean flowers and fruits.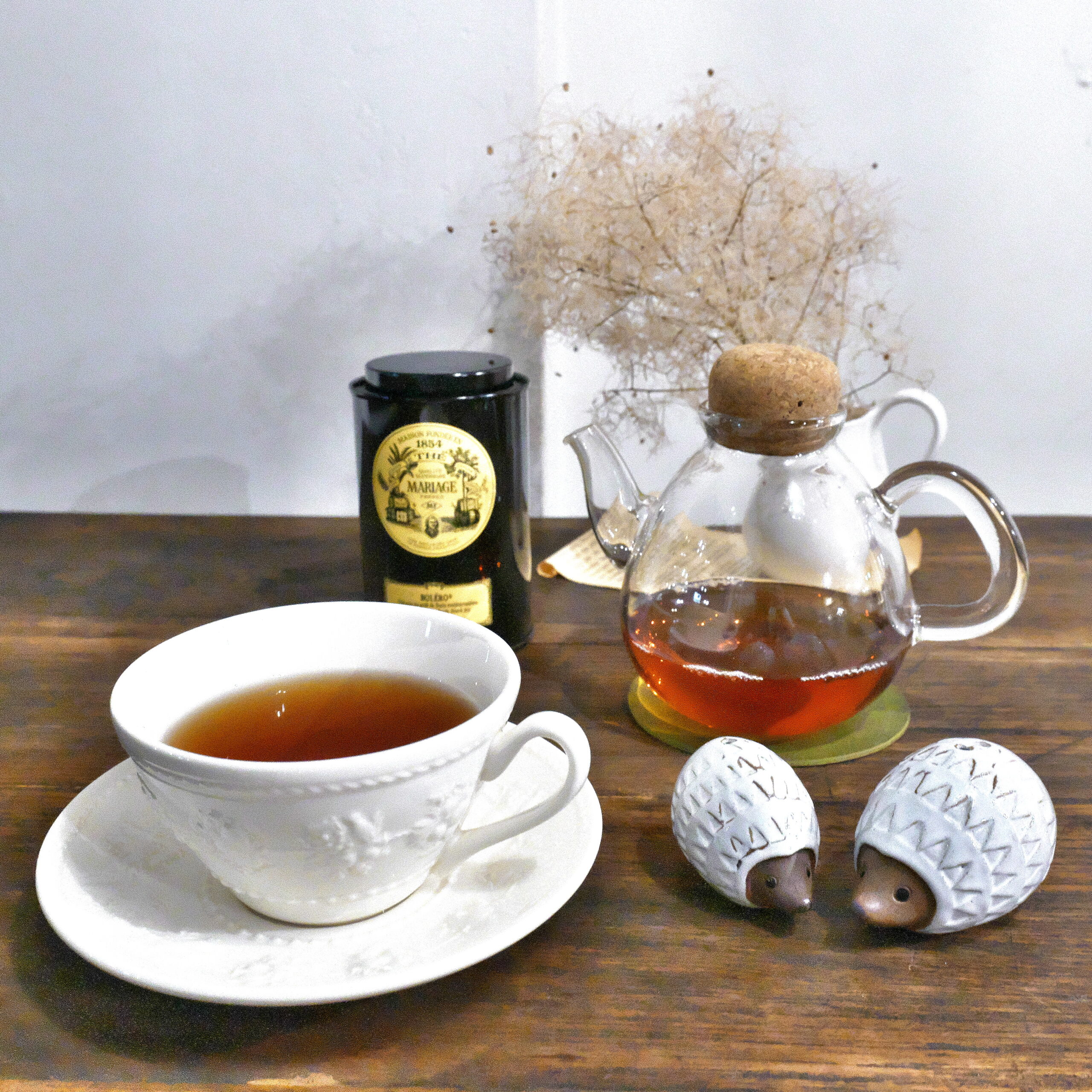 MARIAGE FRERES
Mariage Frères is a traditional French tea brand. Its history dates back to 1660, when brothers Nicolas and Pierre Mariage started their business. Their tea is praised as "the French art of tea", and is loved by people all over the world.
Organic ginger ale(ICE)
+100yen
This is a ginger ale made with domestically produced organic ginger. It has a pleasant balance of gentle sweetness and spiciness.
White grape juice(ICE)
+100yen
This is a grape juice with an elegant flavor similar to white wine, crafted to achieve a balanced combination of sweetness and acidity. It is made using Chardonnay grapes.
Milk cocoa(HOT/ICE)
+200yen
We carefully prepare each cup of cocoa powder by adding rich-tasting brown sugar and simmering it in a small pot. Please let us know if you have any preference for sweetness.
Genmai-cha latte(ICE)
+200yen
The umami of green tea and the aroma of roasted brown rice complement milk perfectly.

Ryoku-cha latte(ICE)
+200yen
We use premium first-flush tea that has been aged in Hokkaido. It leaves a lingering richness and flavor.
Black sesame kinako latte(ICE)
+200yen
It is a black sesame latte with a fragrant flavor of plenty of domestically produced roasted soybean flour and a gentle sweetness of sugar.
This is a premium beer that is loved around the world. *Please note that we cannot serve customers under the age of 20 and those who are driving.